A Pediatric Thyroid Nodule?!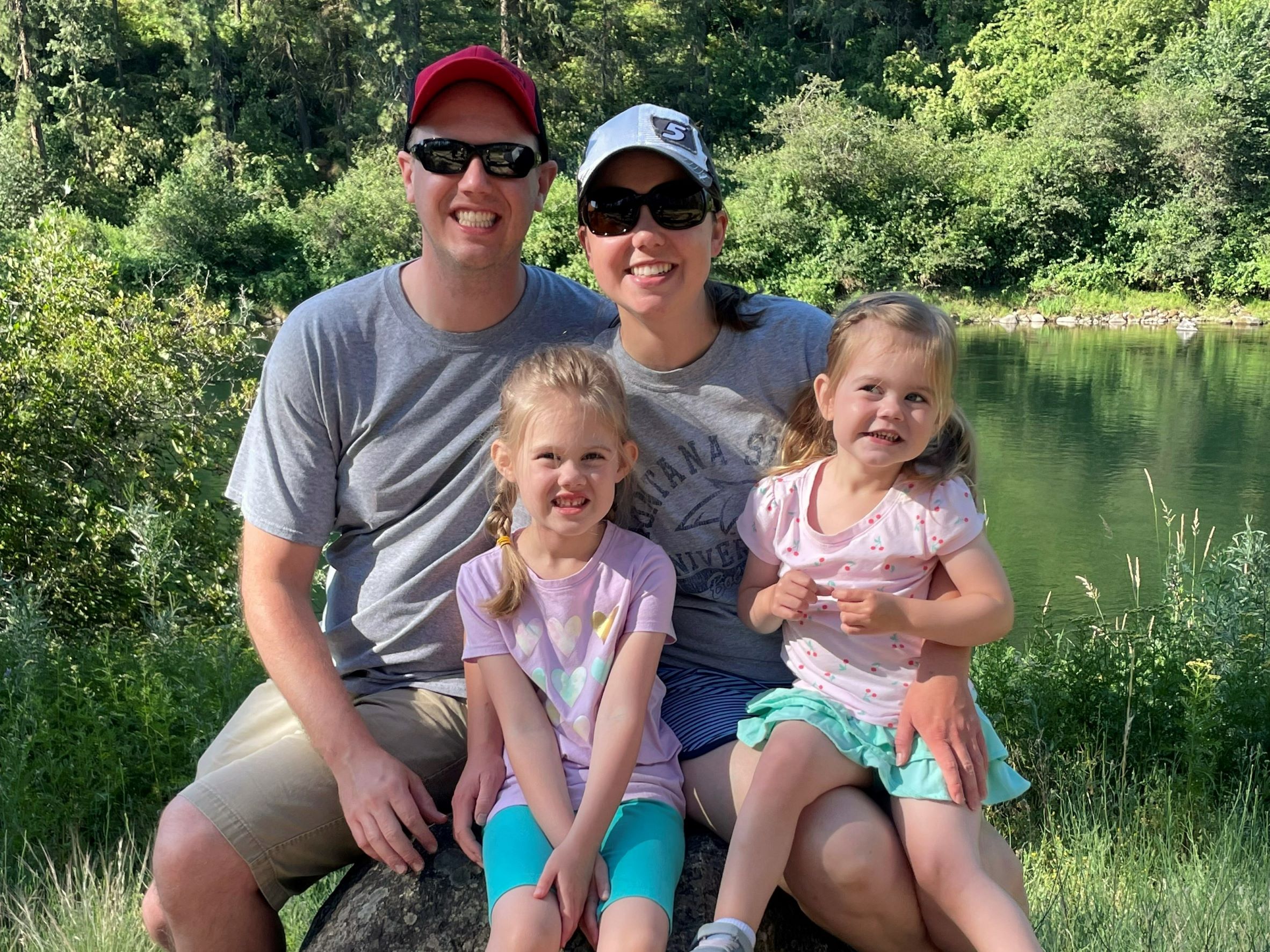 Does the definition of insanity apply to medical issues? OR is it the medical issues that cause the insanity? We are yet again doing the same thing and hoping for different results with Ellie, and it is NOT easy – hence the insanity. But this time we have thrown a new player into the game, a pediatric thyroid nodule. I guess it wasn't enough of a party before.
It has been quite the few weeks with Ellie requiring an ER visit, an unexpected CT scan, a follow up ultrasound, and the loss of most of her safe foods. But I'm getting ahead of myself, let's start at the beginning.
Where I left you
If you are following along, you know that Ellie had gained a couple safe foods and then failed the next food trials.  We once again weren't winning any races with her progress but at least it was headed in the right direction. (How many times have I said that, just to take it back? Insanity.) Well, after her last food trial, Ellie just wasn't getting back to her baseline, so we waited to trial any new foods. And waited.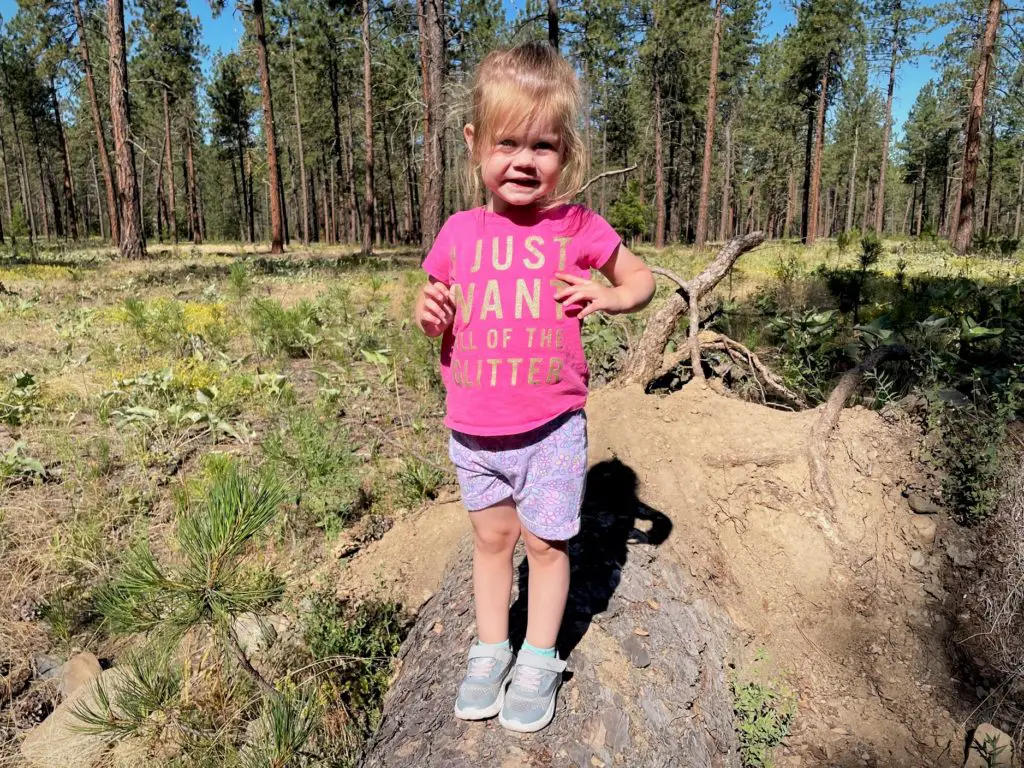 ER visit
During this wait time, we had some excitement. When I say excitement don't read it as "Christmas Day and I was surprised with a puppy," instead think more "unexpected challenging event." We are, unfortunately, not in the surprised with a puppy phase of life for so many reasons.
Ellie is not a stranger to our local children's ER. I am very grateful to live near enough to a children's hospital that we have access to a specific children's ER. We can bypass all the extra exposures and wait times of the general adult ER next door, especially when showing up to the children's ER at O'dark – thirty. However, I wouldn't mind being less familiar with the ER in the upcoming year.
I could go into the long full story of why Ellie randomly ended up in the ER one day for a bizarre reason, but as I am prone to bunny trails and long-winded stories, I'll keep it brief. Ellie got multiple bug bites from an unknown bug that became really swollen (not the reason for the ER visit). A couple hours later she had a stiff neck and wouldn't move it in most directions without sobbing (weird timing, right?). Just know, yes, I did interventions at home. I waited it out, until I felt I needed to call the after-hours nurse line associated with Ellie's pediatrician's office. They, of course, sent us to the ER. As a pediatric nurse, I knew saying "stiff neck" was going to pretty much be an automatic ER trip for a not-quite 3-year-old after heat, cold, rest, etc. didn't help.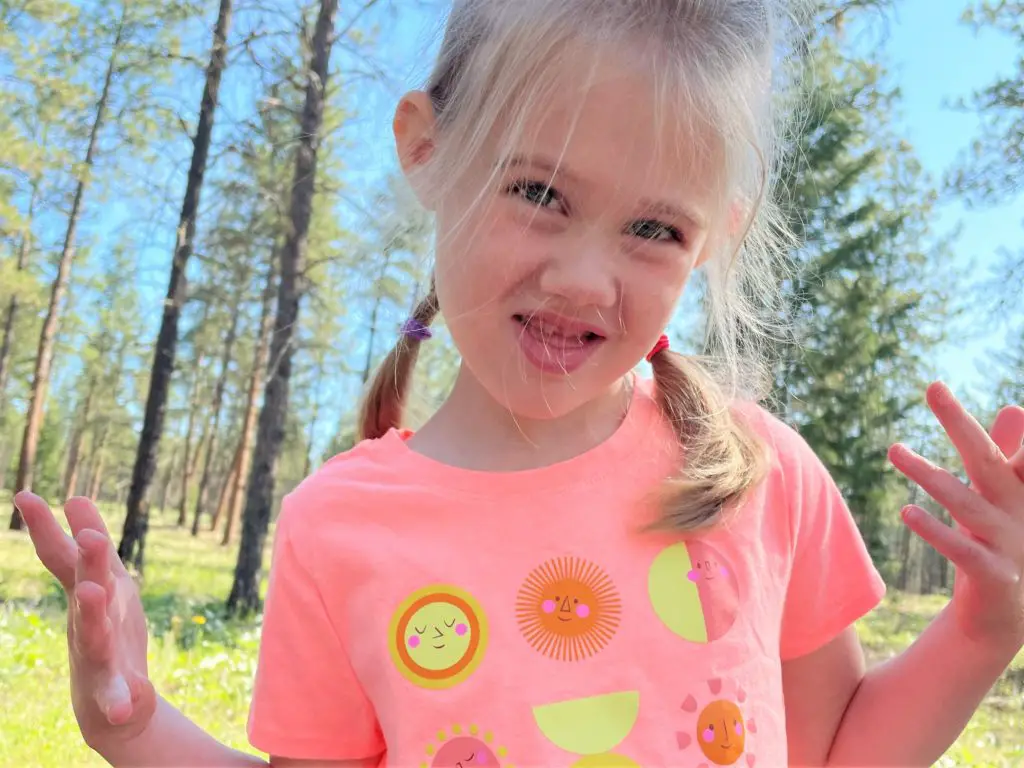 Pediatric thyroid nodule – what?!
Thanks to this "stiff neck" Ellie won herself labs, and IV, and a CT scan. Making this saga short (well, relatively short), she didn't have the peri-tonsillar abscess that the physician was almost certain was the problem, but instead, just a stiff neck. Weird timing as she was just walking when she started crying and saying she couldn't move her neck, but I can't explain it. I just know I am thankful for IV Toradol and wish beyond wishes that we could give her Tylenol or Motrin at home. She does have special compounded Tylenol for emergencies; however, it still makes her react even though it is "safe" and I don't want to risk losing one of her couple safe foods. This is my constant mental struggle: risk vs potential reward.
However, the doctor informed us that, although they weren't looking for it, they found a nodule on her thyroid which would require a follow-up thyroid ultrasound. Since they had already taken labs, they had enough blood to run a thyroid level which was normal – halleluiah for that at least!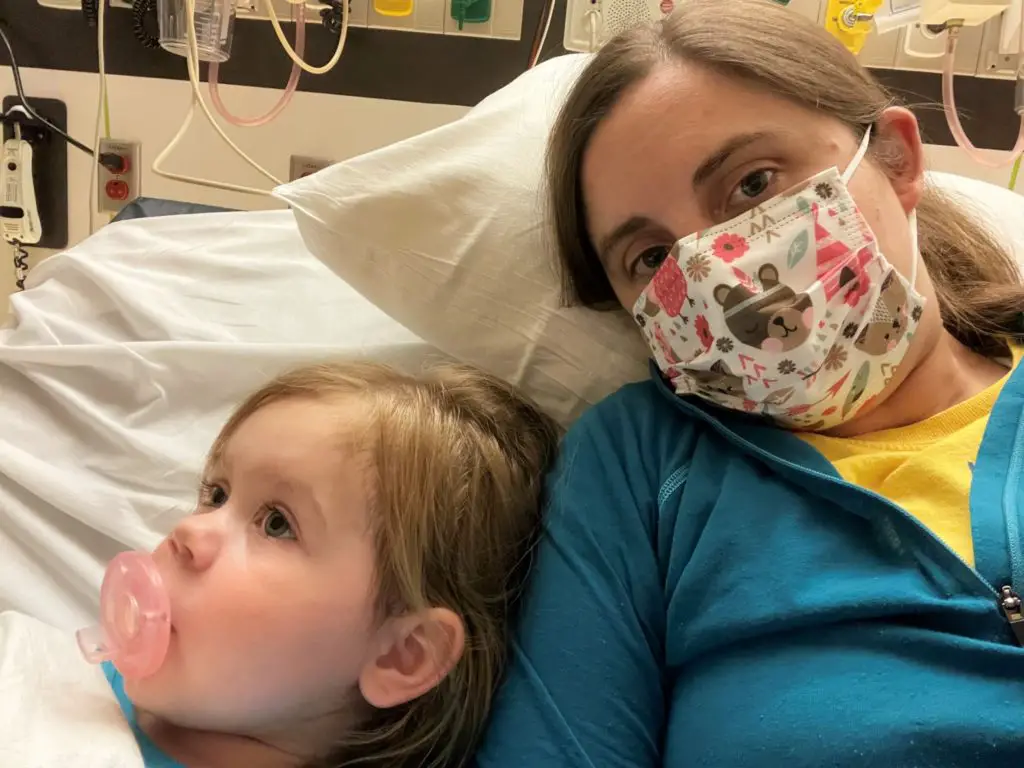 Thyroid Nodule Follow -Up
Ellie had the required pediatric thyroid nodule ultrasound a few days later and waiting for the results was filled with questions for me. These questions ranged the normal "what is it," "what does it mean," and in the back of my head "what if it's cancer?" Through all the wonderings and yes, I will admit it, googling, I felt doubt and guilt.
With every imaging study (except ultrasounds) Ellie has had, there comes the risk of radiation causing its own issues, such as this thyroid nodule. I agreed on behalf of Ellie to these potential risks to try to find answers for her. The doctors had recommended the tests and I followed their knowledge and direction. Would I have done the same thing again? Well, probably; answers were and are needed and tests using radiology is the way to get them. But I do feel a tremendous amount of guilt and responsibility for putting her through the amount of radiation she has encountered already – at not-quite three – that is the potential cause of this pediatric thyroid nodule.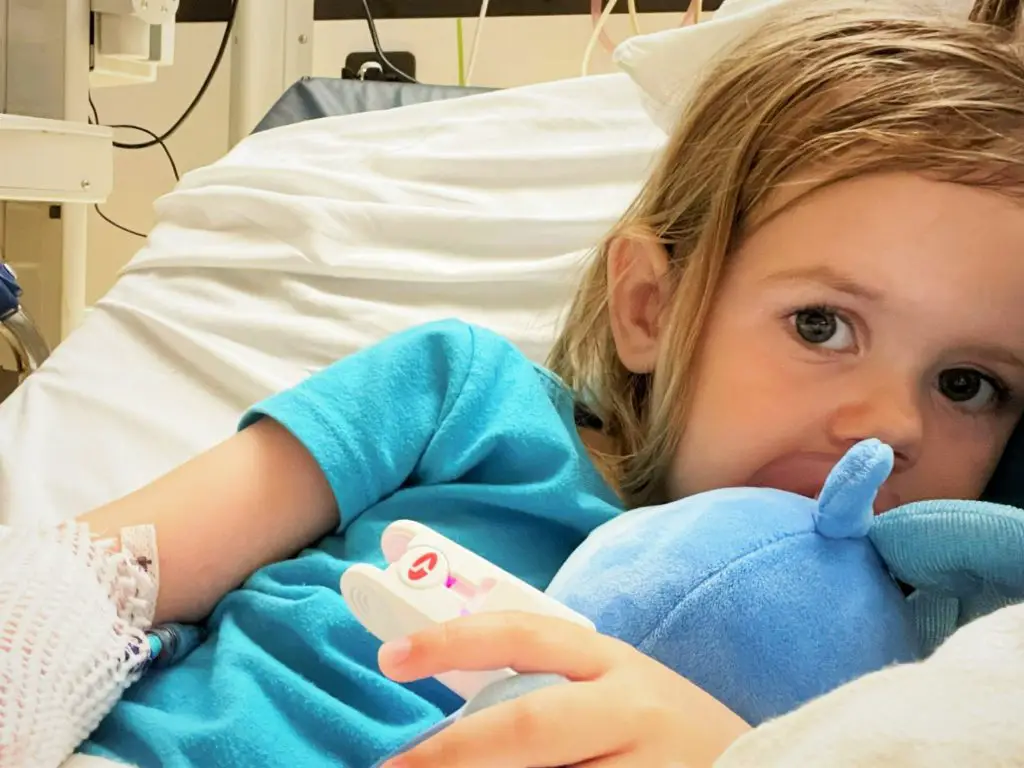 A Bit About Pediatric Thyroid Nodules
If you want to read more about pediatric thyroid nodules and like medical jargon, here is an article for you. If you like it plain and simple, many children's hospitals have an article summarizing pediatric thyroid nodules. Here is one from Boston Children's Hospital.
Some stand out points from the articles:
*Thyroid nodules are not uncommon in adults, however in pediatrics there is only about a 1%-2% occurrence. Cancerous pediatric thyroid nodules occur in 20-25% of those.
*Some risk factors include being female and having radiation imagery around the thyroid. Well, bummer.
*Thyroid nodules may be biopsied if the ultrasound indicates it is needed, and pediatric thyroid nodules can be treated with surgical removal or observation depending on the nodule and needed treatment.
So, lots of fun stuff running through my brain for a few days.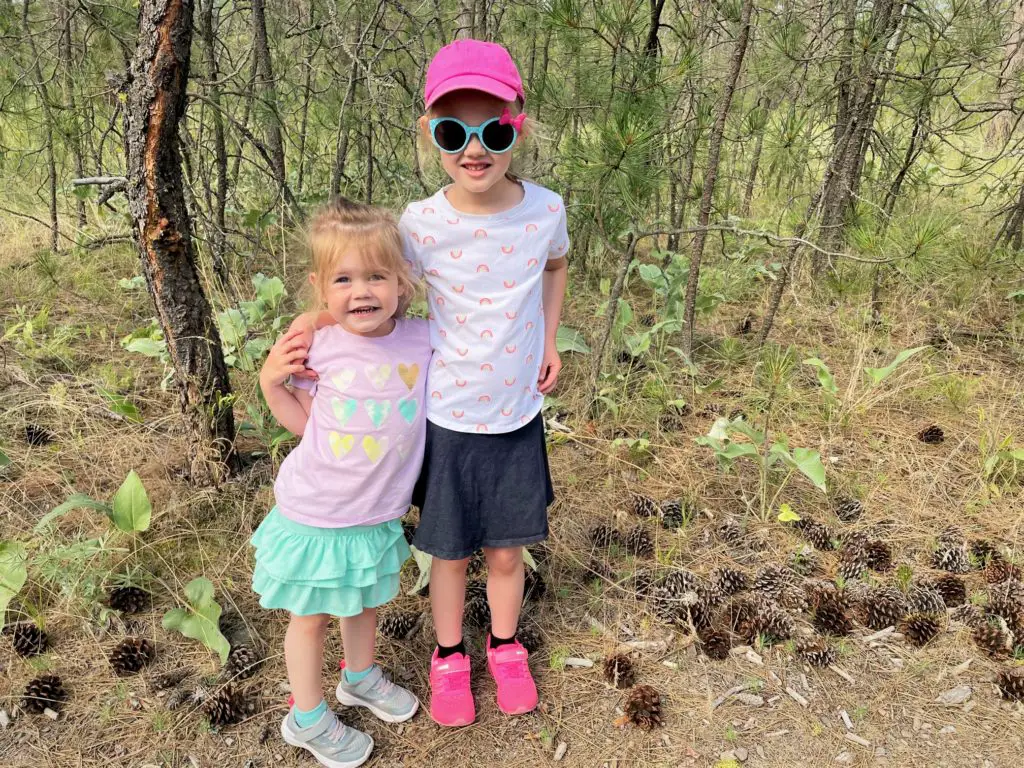 Thyroid Ultrasound Results
Well, we finally received the call from Ellie's pediatrician with the results from the radiologist. In a surprising turn of events, the ultrasound showed no pediatric thyroid nodule. I was thrilled for a brief moment before I thought to question why the CT scan showed a nodule when the ultrasound did not. Our wonderful pediatrician talked with the radiologists to provide us an answer. Well, a semi-answer. Apparently, pediatric thyroid nodules can show up on CT scans as they are developing, but if they aren't fully formed, they won't show up on an ultrasound.
So, to sum this up: Ellie has a developing thyroid nodule that we now have a plan to monitor at least yearly with thyroid labs and repeat thyroid ultrasounds until we know how it is developing. We also will remain observant for an signs of thyroid issues in Ellie that could indicate further growth of the nodule and needed interventions.
We didn't need something else. Ellie really didn't need something else to contend with medically. This was quite the blow, but I am so thankful that the results so far are as good as we could ask for with this scenario.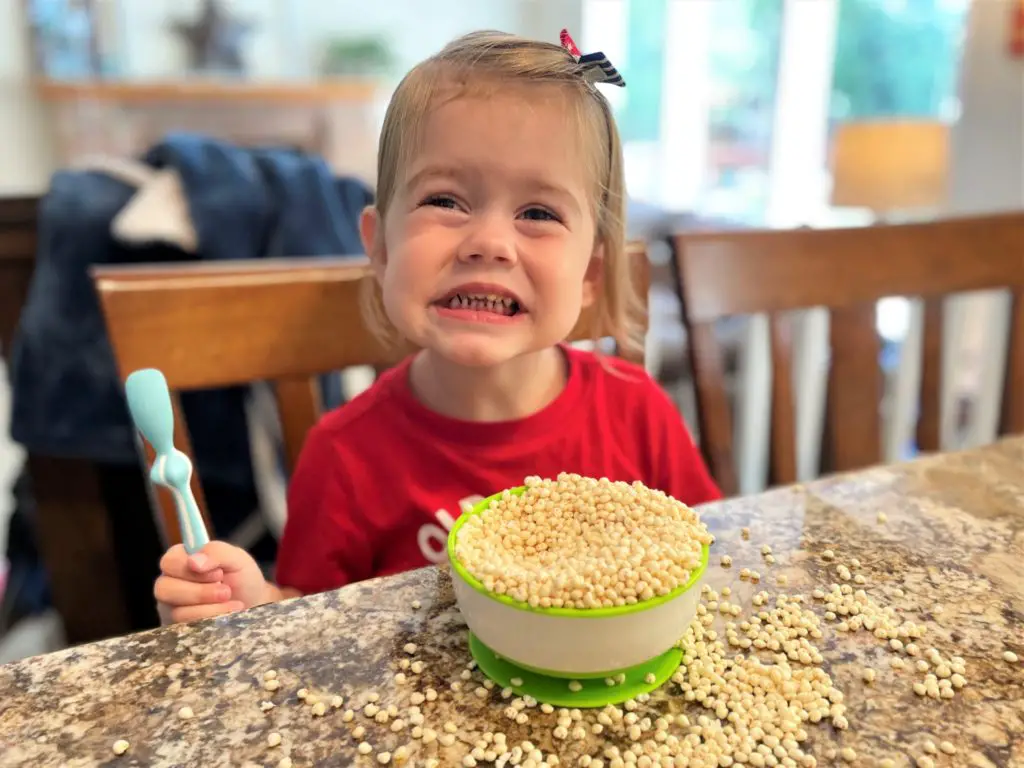 Ellie's surprise reaction
Then after receiving the thyroid nodule news, for fun, Ellie's body decided to start reacting to something again. Like up through the night, Ellie unable to go back to sleep, blood in poop, cranky during the day, decreased interest in eating type of reaction.
Well, this was a surprise to me as we hadn't introduced anything new in her diet. And as for those 'lucky' few family members that have been at our home during all of this, they can attest to our many layers of protection for Ellie when it comes to food. I have never in all my life asked people to wash their hands so many times – just for touching food! Yes, I know that seems severe, but that is how we are managing life right now. And yes, it is awfully tiring for everyone involved.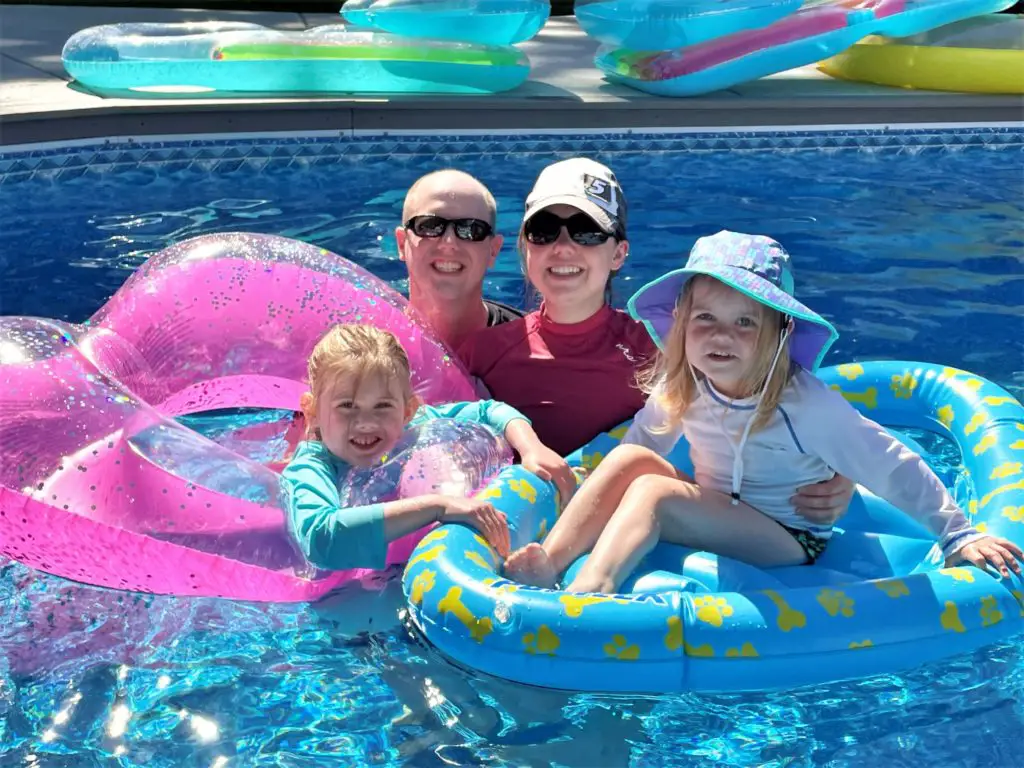 Reactions lead to Insanity
I figured it out during one of our nights up together: Ellie had actually eaten one of the popsicles I made for her and had been refusing up to this point. (This popsicle mold has been the easiest for Ellie to use thanks to the sturdy handles designed for little hands.) Coconut water, raspberry juice, and blueberry juice – all of which she had had before. This is when her oral aversion and food trials combined make things tricky so ridiculously hard. She had 'passed' coconut water and raspberries from her very little exposure to both of them. Never did she have a full ¼ cup of either of them in one sitting. It was my sneaky hiding of these foods in what she was eating to gain exposure and maintain it, then slowly increasing amounts, but never a large serving.
I knew it had to be the popsicle but wasn't sure which ingredient was the culprit. I took both coconut water and raspberries back out of her diet. After a few days, her improvement led me to believe I was on the right track. So, no more coconut water and raspberries. Disheartening doesn't begin to describe how this feels. However, having her more comfortable for a couple days helps me know we are making the right decision.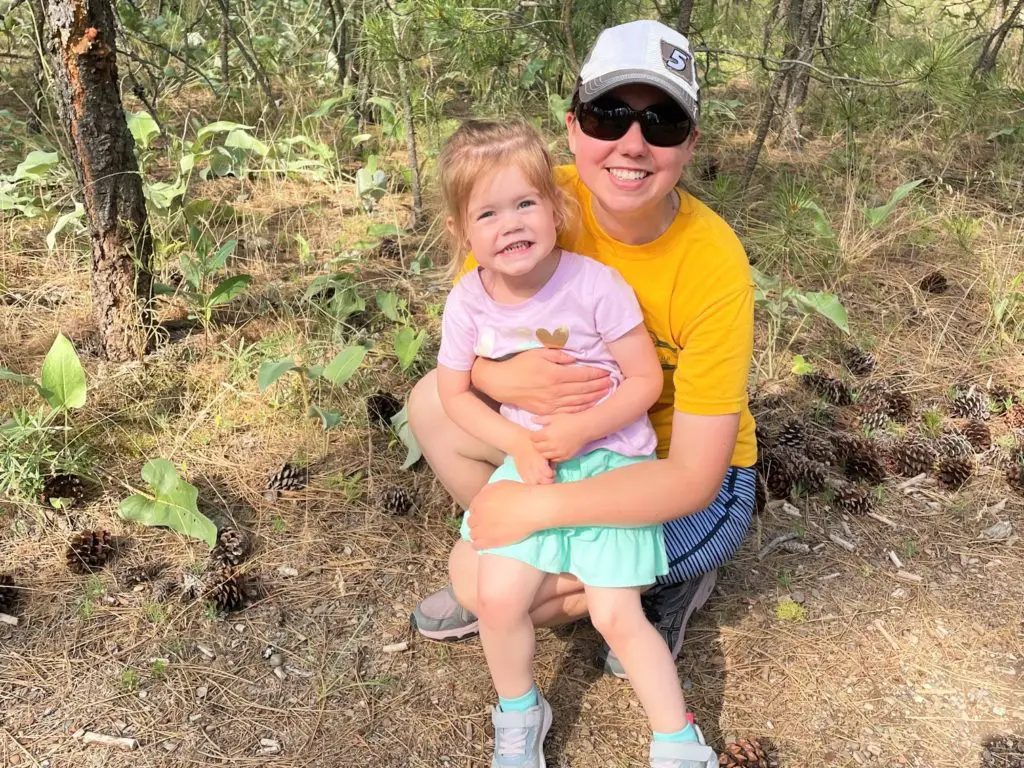 And Again…
Then it happened again. I hadn't changed anything for Ellie. Nothing new, nothing other than her millet, blueberries, olive oil, and olives. Yet, here we were again, up during the night with Ellie unable to go back to sleep. Her poop the next day confirmed a chronic reaction. WHAT ON EARTH?!?! Since, once again, she was just eating her FPIES safe foods and it had been almost two weeks since she had coconut water or raspberries, I knew it had to be one of the three left. I was as certain as I could be that millet and blueberry were both safe, as she consumes enough of both of those to have clear results. That leaves olive oil and olives.
Ellie gaining a safe oil had been such a win and I didn't want to believe that it was now a fail, as I had been fairly certain that was a safe. So now we are experiencing my fear of losing her safes again. No more olive oil, and her oil-less millet crackers and millet pasta became much less appealing.
How many times am I going to meticulously trial a food for a significant period of time and declare it a safe, to only find out it's a chronic fail weeks to months later? Insanity, FPIES has so much insanity.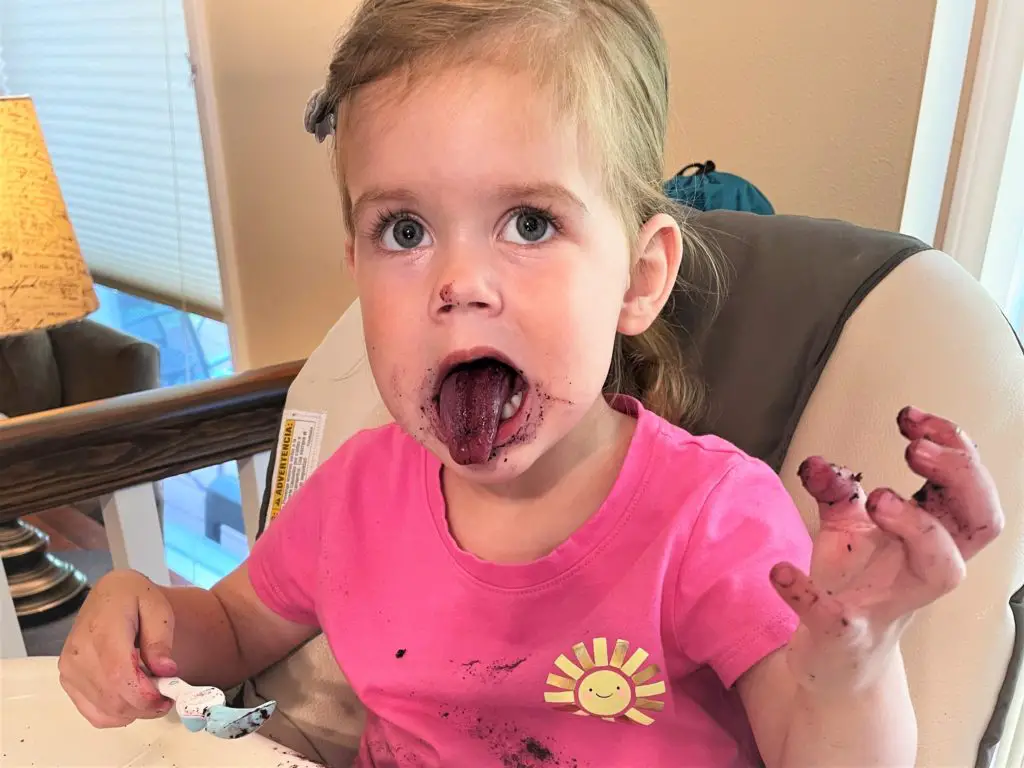 What Now?
Well, here we sit. Ellie has the addition of a pediatric thyroid nodule to monitor and is back to only two safe foods of blueberry and millet. I would say send help, but since I don't even know what that could be, send bread, donuts, cake, and muffins for me and Polly Pockets, Legos, and animals to Ellie. Just kidding. We are all struggling here, but Ellie – like always – is powering through. God Bless that strong spirit of hers. Remind me of that when she repeatedly uses that "spirit" during the day to push many buttons.
We are frustrated and disappointed in the backwards progress, of course. Although at some point, this has to turn around and go more than one step in the right direction. We are throwing a "Hail Mary" and taking Ellie to see a chiropractor who specializes in Allergy / Sensitivity Elimination and Reprogramming Technique (A/SERT) – leave no stone unturned. A/SERT is a noninvasive, holistic approach to allergy treatment. I know FPIES isn't true IgE allergies, but this chiropractor claims to have used this technique with another FPIES kiddo with positive results. So, we are going on a wing and a prayer. If this works, I will happily give up all most of my eye rolling about it and just be grateful. Stay tuned!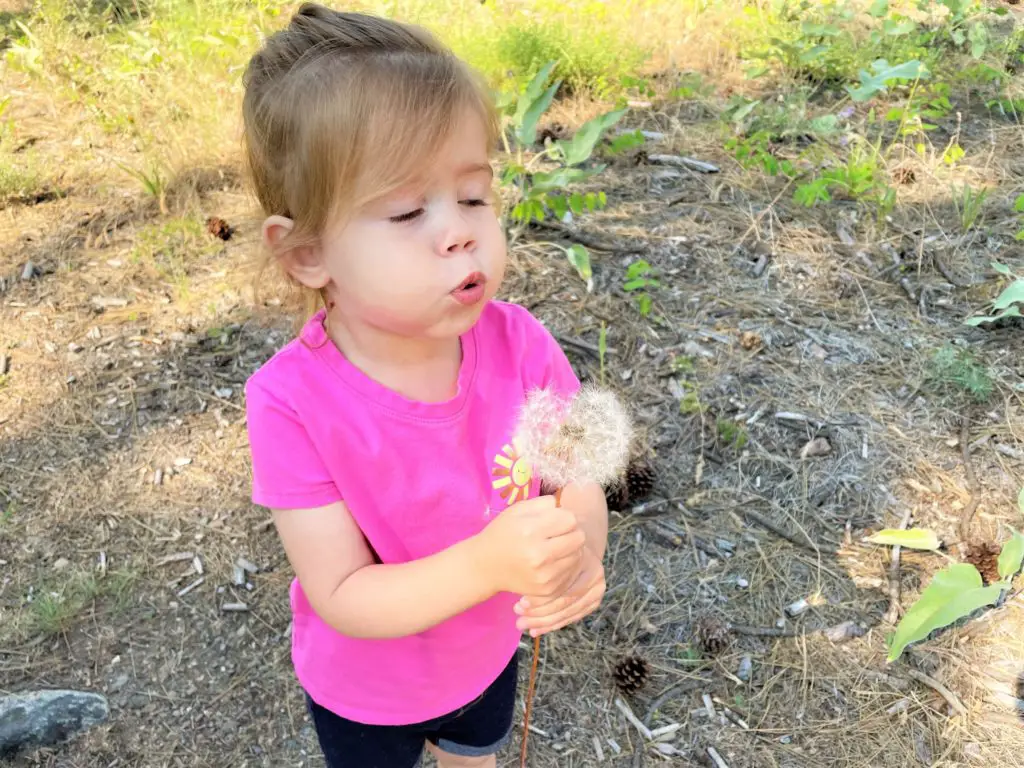 Catch up on any missed updates here: Ellie's FPIES Journey.
---
---